Palm Beach Flight Training's flight instructors are unrivaled by any other flight training school in the county. With thousands of combined total hours in the air, our team is exceedingly equipped to handle any of your flight training needs, from the beginner interested in learning how to fly to complex aircraft education in preparation for a commercial pilot certificate. To learn more about our team, click on an instructor's name below.
Tom BarthleCFI, CFII
Tail Wheel Instructor
Senior Flight Instructor
LSA Instructor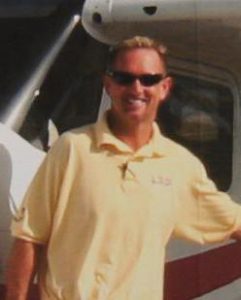 Andrew Laws Senior Chief Pilot
CFI, CFII, MEI, Part 141 Authorized Instructor
LSA instructor
Bahamas Certified
Brett Yankow CFI
John Perrys CFI, CFII, MEI
Frank Hill CFI, CFII
Alex Zinser CFI, CFII
Chris Atkins CFI, CFII, MEI
John Olaynick Started flying in 1967. My goal is to make sure my students get the most out of their training by providing a friendly yet professional relationship. I want to be there when they decided to do additional training. There can be a loss of transfer of knowledge when doing additional training with a new instructor,and I want to make sure that I can facilitate that transition with returning students.
Robert Terinca, CFI/CFII
Rodney Wilson, CFI
Nick Aumen, CFI, CFII, 141 Check Instructor
Dennis Lambe, CFI, CFII, 141 Check Instructor
David Tindall, CFI, CFII, MEI, 141 Check Instructor
Mario Bicego, CFI